In 2016, DC announced yet another major relaunch/reboot of their titles, this time under the brand "Rebirth." However, Steph fans rejoiced when not only did the Violet Vindicator remain a fixture in the DC universe, but was joining "Batwoman's boot camp" in Detective Comics, one of the flagship titles of DC Comics. Written by James Tynion IV, the writer behind Steph's return in Batman Eternal, Steph joined Cassandra Cain and Tim Drake as part of Batman and Batwoman's team.
Batwoman's Bootcamp: Rise of the Batmen
Edit
Steph went through a lot of rapid changes in her first three months of Rebirth - training by the top-tier heros in Gotham, a newfound confidence and friendships, and...a romance with Tim Drake! But all of this is threatened by a mysterious group of vigilantes spying on the heros of Gotham.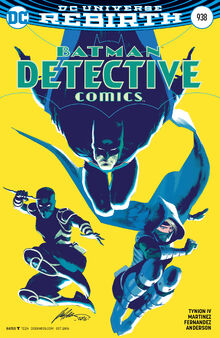 Night of the Monster Men
Edit
After the tragic outcome of "The Rise of the Batmen," Steph joins forces with her fellow bootcamp members as well as Nightwing to face the threat of Hugo Strange's Monster Men. She and Cass prove the effectiveness of Batman and Batwoman's training in the field. We also get the fantastic nickname "Purple urbex hobbyist!"
The Victim Syndicate
Edit
Our heroine can't catch a break! Just as the Monster Men as quelled, the Victim Syndicate comes on the scene to test her mettle!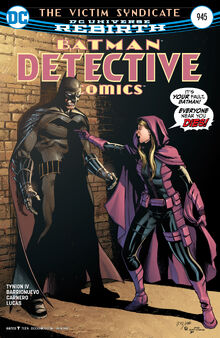 Spoiler Solo!
Edit
Following the twin catastrophes of Tim's "death" and the Victim Syndicate's attack, Steph strikes out on her own to find her way forward.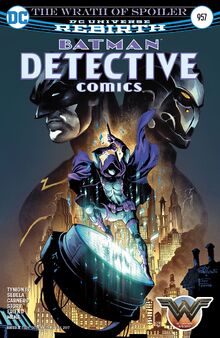 Collections
Edit
The issues featured here can be found in the following trade paperback or hardcover editions:
Batman: Night of the Monster Men
Detective Comics: Rise of the Batmen (Vol. 1)
Detective Comics: The Victim Syndicate (Vol. 2)
Ad blocker interference detected!
Wikia is a free-to-use site that makes money from advertising. We have a modified experience for viewers using ad blockers

Wikia is not accessible if you've made further modifications. Remove the custom ad blocker rule(s) and the page will load as expected.