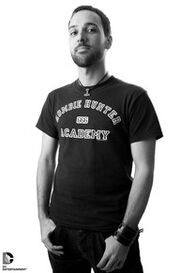 Pere Perez is a Spanish comics artist who did fill-in work for both Lee Garbett and Dustin Nguyen on Batgirl. Though never credited as the regular artist for the series, he handled many key moments in the series, particularly the final two issues. He also collaborated with Batgirl writer Bryan Q. Miller on Smallville Season 11's first arc, Guardian.
Ad blocker interference detected!
Wikia is a free-to-use site that makes money from advertising. We have a modified experience for viewers using ad blockers

Wikia is not accessible if you've made further modifications. Remove the custom ad blocker rule(s) and the page will load as expected.