Welcome to the Stephanie Brown Wikia!
Stephanie Brown is a fan favorite member of the Batfamily - but you probably already know that, if you've dropped by for more information about her! Come on in and add some Steph edit love!
-New! Rebirth - Steph's complete appearances starting in May 2016, both in continuity and alternate universes.
-n52 - Steph's complete appearances from September 2011 to May 2016, both in continuity and alternate universes. Now complete!
-Chronology - Steph's appearances in the Post-Crisis continuity, from her first outing to her assuming the Batgirl mantle. Now complete!
-Steph as Batgirl - Steph's amazing two year run as the dashing daredoll, including spinoffs, cameos, and guest appearances. Now complete!
-Creators - Some of the wonderful folk who have had a hand in shaping Steph's journey!
-Character Pages (Contains profiles of Steph and her associates, appearances, and other details)
-Media - Some interviews with and articles about the people who write the adventures of our heroine!
-Art
News
February 18, 2018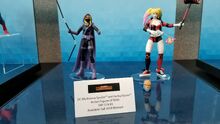 Big collector's news for Steph fans! Steph is getting her first action figure as Spoiler, a 6 inch one as part of the DC Mutliverse series from Mattel. Additionally, the Kickstarter Exclusive board game Batman: Gotham City Chronicles is set to feature Steph as a playable miniature and figure, and on the box art by superstar penciller David Finch. (Update: Steph was not included in the end.)
July 21, 2017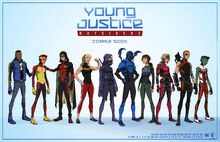 At SDCC, it was revealed that Steph will be appearing as Spoiler in the upcoming (2018) Young Justice: Outsiders series, the third season of the formerly cancelled animated show. Steph did appear in the second season as a civilian.
http://deadline.com/2017/07/young-justice-outsiders-character-designs-shows-thirteen-character-comic-con-1202132790/
March 27, 2016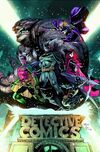 DC Universe Rebirth will feature Stephanie Brown as Spoiler in the relaunched Detective Comics, written by James Tynion IV, where she, Tim Drake, and Cassandra Cain will attend "Gotham Boot Camp" led by Batman and Batwoman!
February 27, 2016
Talking Comic's podcast Legendary Runs covered Bryan Q. Miller's amazing Batgirl run in their podcast this week! You can find it here!
August 31, 2015
Steph as Spoiler shows up in a panel of the
preview for Batman and Robin Eternal
, drawn by Tony Daniel: 
August 16, 2015
Exciting News! After Steph's triumphant guest appearance in the Batgirl Annual, she's sharing a cover on Batgirl #46! Drawn by current n52 Steph master, David Lafuente!
July 8, 2015
We were linked in the review of Catwoman #42! Quoting Robin #105, "Purple would have looked stupid," this review celebrates Steph's dramatic entrance into Selina's world.
July 3, 2015
The wealth of Steph in July continues! Steph will appear in Batgirl Annual #3, according to this interview with Steph's Batman Eternal artist, David Lafuente.
May 21, 2015
New interview with Genevieve Valentine about Steph's upcoming (at least) 2-issue guest starring arc in Catwoman!
May 13, 2015
SURPRISE! Steph as Batgirl shows up in CONVERGENCE 6, and even has a line!
April 21, 2015
Looks like July 2015 will be an exciting month for Steph lovers! Catwoman #42 will feature a guest appearance by the Spoiler, and the Teen Titans GO! variant cover for Detective Comics #42 will feature Steph as Robin!
April 18, 2015
As part of their July 2015 Teen Titans Go variant cover theme, Steph appears as Robin on the Dan Hipp variant cover for Detective Comics #42 (http://mrhipp.tumblr.com/post/116729444773/dc-comics-variant-cover-theme-for-july-is-teen)!
April 8, 2015
Convergence is here! For two months, we'll get Steph, Cass, and Tim fighting for Gotham's survival!
April 6, 2015
Updated Interviews with a collection of behind-the-scenes pieces on Batman Eternal. Be sure to check it out - it looks at the recreation of Steph all the way to her heroic actions in the conclusion, and sketches out some things that might not be obvious if you have been following along over a year!
April 4, 2015
Our Games section is updated with news about Steph's appearance in Lego Batman 3: Keepers of the Cape and Cowl! The Batman Eternal costume is in bold evidence!
Sources: http://store.steampowered.com/app/335800/
https://www.facebook.com/LEGOBatmanGame/photos/a.216538901786434.48815.199285640178427/764197647020554/?type=1
March 20, 2015
New interview with Alisa Kwitney about Batgirl: Convergence!
March 11, 2015
BREAKING NEWS! Spoiler appears in Detective Comics: Engame #1 (one-shot), a sort of comic pilot for the We Are Robins title starting post-Convergence (in June). This bodes well for future appearances post-Eternal! (See our n52 section for issue details!)
March 7, 2015
Convergence interviews from writer Alisa Kwitney (from February - sorry for the delay, Steph fans!) At Comics Alliance, Newsarama, and ComicBook.
November 11, 2014
Steph as Batgirl will be getting her own two-issue miniseries in the multi-universe event Convergence! We are currently updating information about this series in the n52 page until we get enough material to create a separate issue page.
October 9, 2014
We're back! After three years, Stephanie is finally a major player in the DC universe again. Hopefully, we'll be able to make this wiki the place for Steph fans to come together again!
---
Now Playing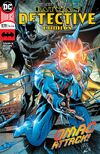 On sale April 25, 2018
Writer: James Tynion IV
Artist: Philip Briones
"BATMAN ETERNAL" part four! Ulysses Armstrong knows everything there is to know about Tim Drake's future—including every inevitable step he'll take on the road to becoming a dark version of himself! Unfortunately, Ulysses is perfectly happy to take everything from him...and use it to give birth to an unstoppable menace!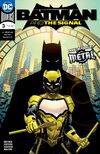 On sale April 25, 2018
Writer: Tony Patrick, Scott Snyder
Artist: Cully Hamner
As the sun sets, chaos erupts and the Bat-Family jumps into action to help the Signal (a.k.a. Duke Thomas) against the mysterious Gnomon and his minions. While his allies keep the battle going on the streets, Duke must go above and beyond to track down the malicious man who has single-handedly caused the dangerous boom in meta-activity in the Narrows. Little does he know, Gnomon holds the key to his past and the future of heroes in Gotham City!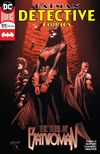 On sale February 28, 2018
Writer: James Tynion IV
Artist: Alvaro Martinez
"The Trial of Batwoman." In a 30-page anniversary story, Batwoman faces scrutiny from Batman and Red Robin but stands up for her actions. Will Batman allow her to continue bearing his symbol after everything she has done?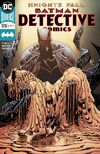 On sale February 14, 2018
Writer: James Tynion IV
Artist: Jesus Merino
"Knight's Fall." Can Tim Drake piece his dreams back together after Batwoman's fateful decision, or will the Gotham Knights go their separate ways?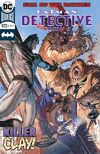 On sale January 24, 2018
Writer: James Tynion IV
Artist: Jesus Merino
"FALL OF THE BATMEN" finale! With the team in disarray and facing their most powerful adversary yet, Batwoman must make a critical battlefield choice—one with the power to shatter everything Batman has built! You'll be talking about this issue for years to come!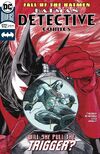 On sale January 10, 2018
Writer: James Tynion IV
Artist: Miguel Mendonca
"FALL OF THE BATMEN" part four! Batman might have overpowered the Victim Syndicate, but they had one last surprise for him: a secret weapon that's made one of his strongest rogues nearly unstoppable!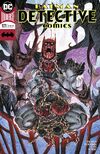 On sale December 27, 2017
Writer: James Tynion IV
Artist: Miguel Mendonca
"FALL OF THE BATMEN" part three! With the Victim Syndicate on the move and Clayface on the edge, the team faces a crossroads—but Batwoman believes she knows the way forward! The trick is...does Batman agree?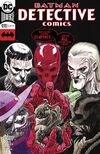 On sale December 13, 2017
Writer: James Tynion IV
Artist: Joe Bennett
"Fall of the Batmen" part two! Spoiler and the team still have unfinished business to resolve...and unfortunately for everyone, the Victim Syndicate feels the same way!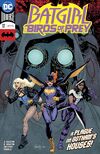 BATGIRL AND THE BIRDS OF PREY 17
On sale December 13, 2017
Writers: Julie Benson, Shawna Benson
Artist: Roge Antonio
"MANSLAUGHTER" finale! A mysterious plague has infected all the men in Gotham City! The Birds of Prey have united the city's female heroes to stop whoever's behind this manfluenza, but even their combined might may not be enough to defeat the Daughters of Gotham and their mysterious leader, Patient Zero. They'll have to act quickly if they want to save Batman and the men of Gotham before they succumb and the virus spreads far beyond the city limits.
On sale November 29, 2017
Writer: Tom King
Artists: Lee Weeks, Michael Lark
Read one of the year's most buzzed about comics, with a surprise ending that will be talked about for years to come!
Travel back in time with us to see the early days of the Bat and the Cat. What was Bruce and Selina's first date? How did this rivalry blossom into romance, and then go right back to being a rivalry again? Tom King reteams with his BATMAN/ELMER FUDD collaborator Lee Weeks to show us a little young love with capes and cowl, and a little crimefighting.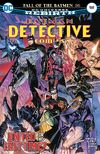 On sale November 22, 2017
Writer: James Tynion IV
Artist: Joe Bennett
"FALL OF THE BATMEN" part one! Everyone in Batman's orbit is broken somehow—some more than others. For Clayface, keeping the pieces of his psyche together has been a years-long struggle…and it's a war he may be about to lose! And as the team tries to pull itself back together, their enemies have learned something from Batman's newfound spirit of cooperation…and have formed a cabal of their own!
---
Upcoming Appearances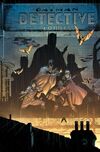 On sale May 9
Writer: James Tynion IV
Artist: Alvaro Martinez
"Batmen Eternal" part five! The worst possible future for Gotham City has been locked into place, and there's nothing Batman can do to stop it...until Stephanie Brown and Cassandra Cain catch a glimpse of something they never would have thought possible! 
---
External Links
Batgirl to Oracle: The Barbara Gordon Podcast
---
Related Wikis
DC Comics • Cassandra Cain Mainframe • Batman • Wonder Woman