"Chalk (heart) Outline"
Batgirl #18
February 9, 2011
Written by
Bryan Q. Miller
Cover by
Dustin Nguyen
Pencilled by
Dustin Nguyen
Inked by
Derek Fridolfs
Colored by
Guy Major
Lettering by
John J. Hill
Edited by
Katie Kubert, Sean Ryan, Janelle Siegel
Previous Issue
Batgirl #17
Next Issue
Batgirl #19
It's Valentine's night, and a mysterious killer literally wants to steal everyone's hearts. Enter Klarion the Witch-boy, who's nursing a broken heart of his own. Good luck, Batgirl!

Summary of Stephness: Steph teams up with Klarion the Witch-boy to find his cat. Wackiness ensues in Dustin Nguyen's gorgeous watercolors.
Back Matter: This week's back matter starts the Letters column, but doesn't feature anything connected to Steph or her series. It does highlight the trade dress-advertised "Drawing the line at $2.99" campaign, which reduced the number of pages from 22 to 20 as a standard to reduce the price from $3.99 to $2.99.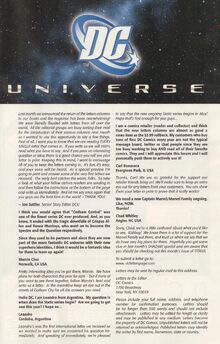 Other Formats/Collected In:
Digital Comic Book
Batgirl: The Lesson TPB