"Wild Animals"
Batman Eternal #20
August 20, 2014
Written by
Tim Seeley, story by Scott Snyder and James Tynion IV, consulting writers Ray Fawkes, John Layman
Cover by
Alex Garner
Interior Art by
Emanuel Simeoni
Colored by
Blond
Lettering by
Dezi Sienty
Edited by
Matt Humphreys, Dave Wielgosz, Chris Conroy, Mark Doyle
Previous Issue
Batman Eternal #13
Next Issue
Batman Eternal #24
James Gordon takes on Falcone's crime army from inside Blackgate!
Summary of Stephness: Tired of being ignored, Steph posts her manifest as Spoiler and vaults into the fray!
Behind the Scenes: Emanuel Simeoni's iconic final page of this issue is used in several reference works for Steph's entry!
Other Formats/Collected In:
Digital Comic Book
Batman Eternal Vol 1 TPB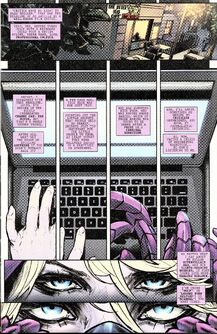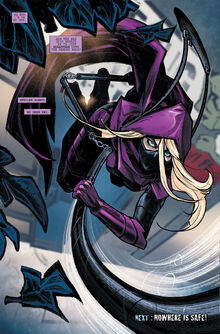 Ad blocker interference detected!
Wikia is a free-to-use site that makes money from advertising. We have a modified experience for viewers using ad blockers

Wikia is not accessible if you've made further modifications. Remove the custom ad blocker rule(s) and the page will load as expected.